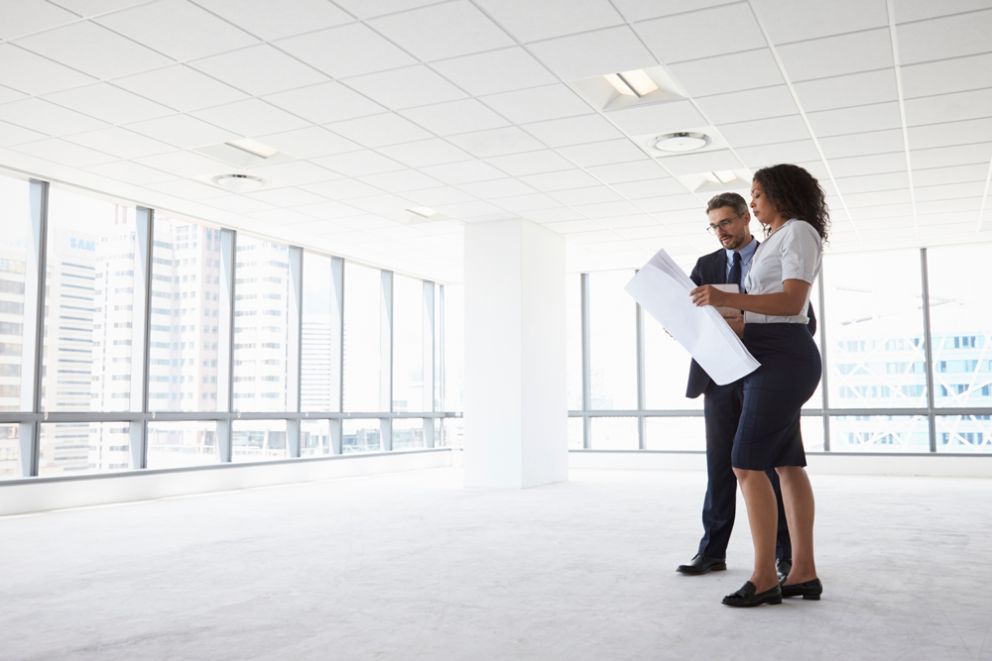 Property Management
"If you take care of your assets, your assets will take care of you."
Buying properties 'right' is a critical piece of investing in real estate. However, in order to maximize your investment and potential cash flow, it is just as important to ensure that you actively manage your property to stay on top of emerging issues.
For those investors and property owners seeking a hands-off approach, Gold Group Realty offers third-party property management services. We can tailor our services to your needs, with specific services to include:
Monthly accounting and annual CAM reconciliation
Active on-site management to manage and monitor physical operations of the property
Management of Landlord/Tenant Build-out projects, including sourcing service providers to complete capital improvements
Leasing of vacant space (industrial, retail, office and residential)
Do you have a property that you need help managing? Contact us now for a proposal and to learn more about how we can help!
241 Fremont Ave
Minneapolis, MN
Located adjacent to Bryn Mawr in the burgeoning West Market Business District, this 25,000 SF industrial warehouse had been vastly underutilized for the last decade.  In 2017, the building was converted to a multi-tenant structure and is now home to one of the newest breweries and the largest distillery cocktail tasting room in Minneapolis - La Doña Cervecería and Royal Foundry Craft Spirits, respectfully.
287 Water Street
Excelsior, MN
Home to one of the most popular restaurants in Excelsior, Olive's Fresh Pizza Bar, this multi-tenant retail space is located on an irreplaceable parcel on Water Street.  Located adjacent to Excelsior Brewing Company, tenants can enjoy steady pedestrian traffic throughout the year. The parcel also includes the corner lot, which features excellent development potential.
1207 Glenwood Ave
Minneapolis, MN
This 7,800 SF building has traditionally been for light industrial/office use.  Current ownership is in the process of repurposing the building for a retail use.  Check back often for updates on our progress!
1900 N. Second Street
Minneapolis, MN
For over 60 years, this property has been home to Garelick Steel Company, located at the corner of Broadway Avenue and N. Second Street.  This 3 acre site is one of the few remaining relics of the industrial era in Minneapolis.
2550 Blaisdell Avenue
Minneapolis, MN
Commercial office building featuring 7,110 SF, just one block off of all the action that Minneapolis's 'eat street' has to offer.  The interior of the property features substantial updates and has been customized for the unique needs of a busy law practice.
110 W. 26th Street
Minneapolis, MN 
Originally built as 1,539 SF for medical office space, this well-located building in South Minneapolis is currently leased to a property management company.  The property features great signage opportunities and has a private parking lot in the rear.
2012 Cedar Ave.
Minneapolis, MN 55404
100+ year old industrial manufacturing company located in South Minneapolis. The site consists of five non-contiguous buildings and nearly an acre of outdoor space. Located directly adjacent to the Franklin Avenue LRT Station, and less than five 10 minutes from the heart of downtown.
221 10th Ave S., Minneapolis, MN
229 10th Ave S., Minneapolis, MN
221 & 229 10th Ave
Minneapolis, MN 55415
Commercial/Retail space in the rapidly-developing Downtown East neighborhood of Minneapolis. Just two blocks from US Bank Stadium and the Mississippi River. One block from Gold Medal Park and the Guthrie Theater.